Memorandum of Understanding on Circular Economy Between the European Commission and the National Development and Reform Commission of the People's Republic of China has been signed
2018-07-17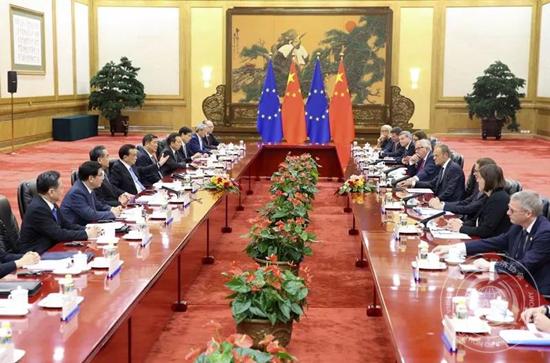 Premier Li Keqiang, European Council President Donald Tusk and European Commission President Jean-Claude Juncker co-chaired the 20th China-EU leaders' meeting in Beijing on July 16. Premier Li Keqiang and Chairman Jean-Claude Juncker attended the 13th China-EU Entrepreneur Roundtable.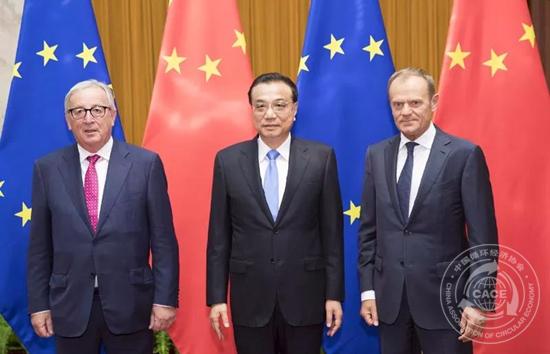 The two sides agreed on the transition to a circular economy as a priority for their cooperation, recognizing the contribution of resource efficiency to meeting climate and sustainable development targets and agreeing to enhance cooperation and support joint actions in this field. In that context the two sides signed the Memorandum of Understanding on Circular Economy Cooperation establishing a high level policy dialogue. Leaders confirmed the importance of strengthening China-EU cooperation on water in the framework of the China-EU Water Policy Dialogue, and acknowledged the role of China Europe Water Platform (CEWP) in supporting the implementation of the water-related Sustainable Development Goals (SDGs).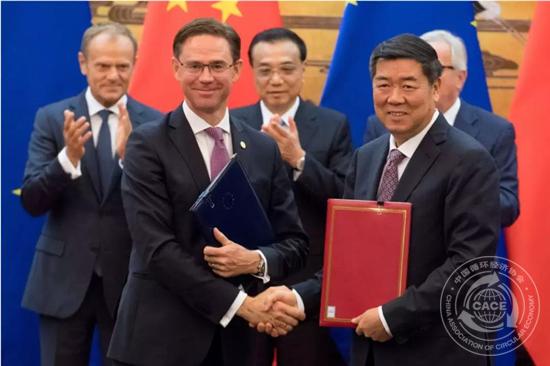 Since 2016, China Association of Circular Economy (CACE) has established good cooperative relations with the European Commission (EU) and the EU delegation to China. In November 2016, Karmenu Vella, the European Commissioner for Environment, Fisheries and Maritime Affairs, attended the 1st China International Circular Economy Exhibition organized by CACE and delivered a keynote speech. Daniel Calleja Crespo, the Director General of DG Environment, led the EU circular economy delegation to participate in the Exhibition, the China-EU Circular Economy Development Forum, and China-European Circular Economy Technology Matchmaking. In June 2017, CACE organized a delegation and paid a visit to the Directorate-General for Environment of the European Commission in Brussels, Belgium. CACE had an in-depth communication with Daniel. He pointed out that EU will continue to maintain close relation with China and strengthen cooperation from government, organizations and enterprises to promote innovation and development of circular economy. In the future, under the guidance of the Memorandum, CACE will continue to play its active role and push the China-EU circular economy cooperation to a new height.