Xi stresses key tasks on environment
2023-08-06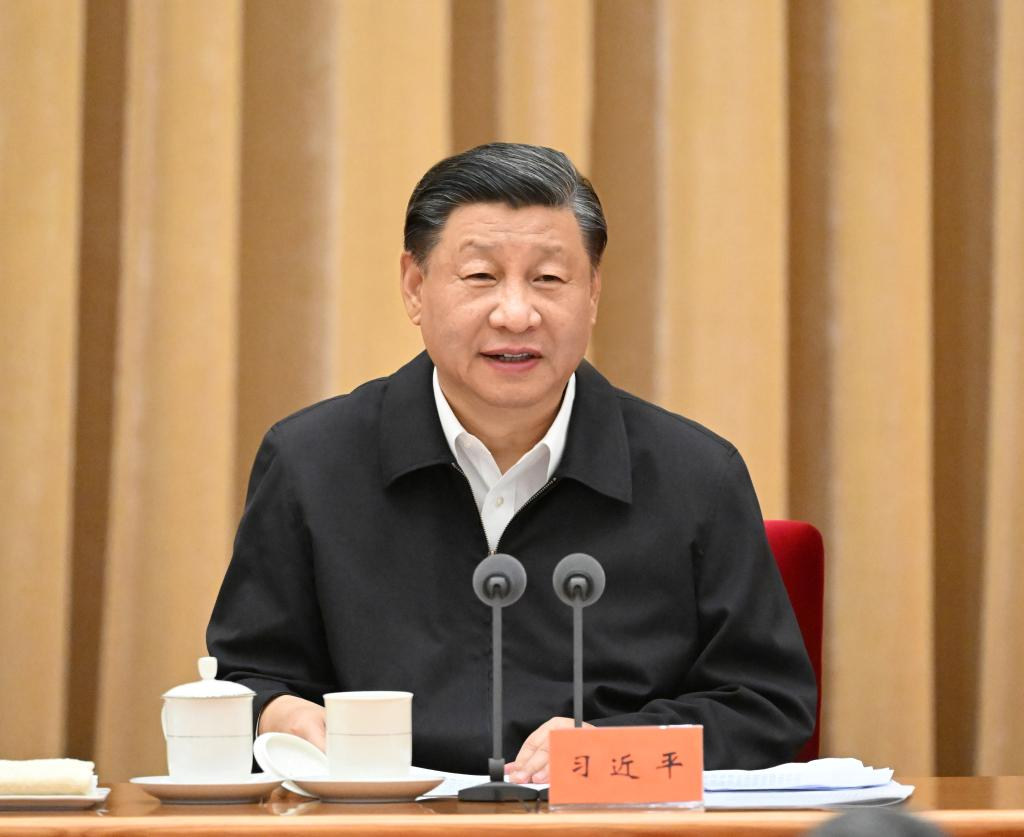 Chinese President Xi Jinping, also general secretary of the Communist Party of China Central Committee and chairman of the Central Military Commission, delivers an important speech at a national conference on ecological and environmental protection in Beijing, capital of China. The conference was held from July 17 to 18 in Beijing. [Photo/Xinhua]
BEIJING, July 19 (Chinadaily) --President Xi Jinping has called for stronger efforts to build a Beautiful China and to underpin the nation's high-quality growth with a high-quality ecological environment, saying that Beijing will remain unwavering in honoring its climate commitments.
While reiterating China's unswerving commitment to peak its carbon emissions before 2030 and attain carbon neutrality before 2060, Xi insisted that the pathways, methods, pace and intensity of work to reach these goals "should and must be" determined by China and be free from outside interference.
Xi, who is also general secretary of the Communist Party of China Central Committee and chairman of the Central Military Commission, made the remarks at a national conference on ecological and environmental protection held in Beijing on Monday and Tuesday.
The conference, presided over by Premier Li Qiang, brought together senior officials including members of the Party's core leadership and from the top legislature, with top officials from provincial regions attending via video link.
Xi told the conference that the next five years will be a crucial period in building a Beautiful China, highlighting the need to firmly adhere to and practice the philosophy that lucid waters and lush mountains are invaluable assets.
He called for a remarkable improvement in the living environment in urban and rural areas and for the nation to move forward with modernization featuring harmony between humanity and nature.
While summarizing China's achievements in building an ecological civilization over the past decade, Xi said that China's resolve, intensity of measures and achievements in this regard have been unprecedented.
Beijing has assumed its due responsibilities as a major country and undergone a major transformation from a participant to a leader in global climate governance, he said. However, the president pointed out that the structural, fundamental and prevailing pressures related to ecological and environmental protection have not been fundamentally alleviated.
China's socioeconomic development has entered a phase of high-quality growth with quicker steps toward green and low-carbon transitioning, and the nation's development in ecological civilization is now at a critical phase and must move forward amid accumulating pressures and heavy burdens, he said.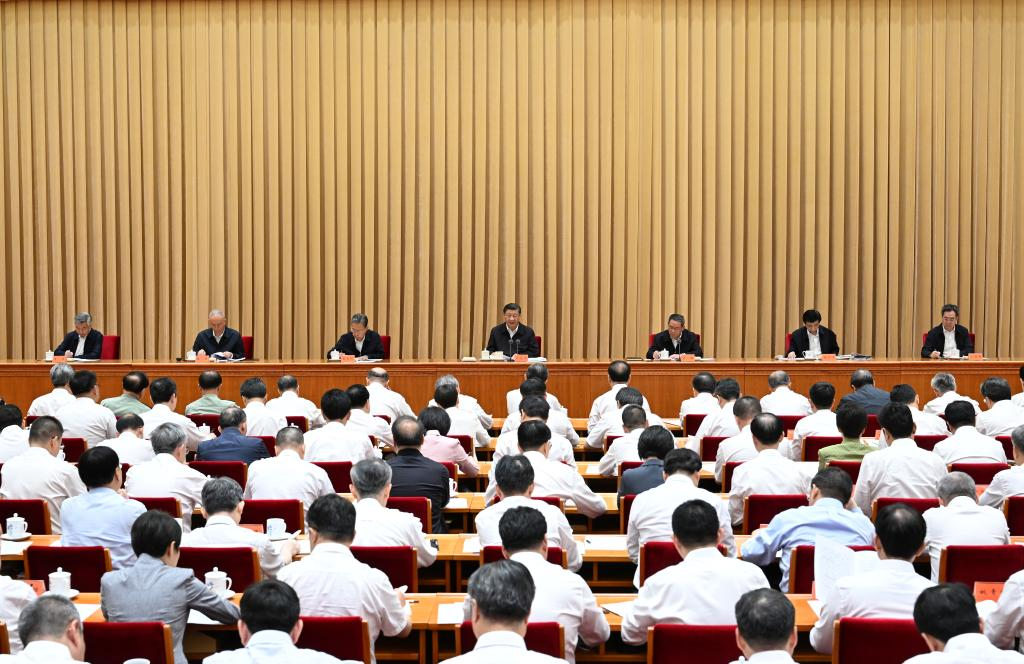 Chinese President Xi Jinping, also general secretary of the Communist Party of China Central Committee and chairman of the Central Military Commission, delivers an important speech at a national conference on ecological and environmental protection in Beijing, capital of China. The conference was held from July 17 to 18 in Beijing. Li Qiang, Zhao Leji, Wang Huning, Cai Qi, Ding Xuexiang and Li Xi attended the conference. [Photo/Xinhua]
While summarizing China's experience over the past decade and analyzing new situations and problems, Xi said a host of major relationships must be balanced to further the development of an ecological civilization.
The nation must continuously build new momentum and strengths through high-level environmental protection, strive to build a green, low-carbon and circular economy system and effectively reduce the resource and environmental costs of development, he said.
He highlighted the need to take strong measures to address prominent ecological and environmental issues, and strengthen coordination on policy goals and the containment of pollutants, as well as between government departments and regions.
Xi reiterated the need to take a holistic and systematic approach to the conservation and improvement of mountains, waters, forests, farmlands, grasslands and deserts, and find the best solutions for ecological protection and restoration.
It is important to adopt the strictest systems and the most rigorous legal measures on protecting the ecology and environment, and to encourage the whole of society to join these efforts, the president said.
Going forward, Xi called for continuous and stronger steps in the fight against pollution, saying that more precise, scientific and law-based measures must be adopted.
He expounded on the need to promote green and low-carbon transitioning in ways of growth, which he said is the fundamental solution to ecological and environmental issues.
More work must be done to bolster the diversity, stability and sustainability of ecosystems, including stronger protection measures and heightened restoration and oversight measures, he said.
China will continue to adopt proactive and steady steps toward carbon peak and neutrality, with steps to put in place the "1+N" policy system already rolled out and build a clean, low-carbon, secure and efficient energy system, Xi said.
"1+N" is the country's top-level design in responding to climate change, with "1" representing a master guideline issued by the central authorities, and "N" standing for specific action plans or policies for different industrial sectors.
The president also laid out a host of measures to support the building of a Beautiful China, including pushing forward law amendments in related sectors and beefing up support in fiscal and taxation policies.
He underlined the significance of promoting self-reliance in green and low-carbon science and technology, saying that the treatment of new pollutants responsible for climate change must be a key sector in China's fundamental research.