President Zhu Liyang attended the launch ceremony of 2023 National Energy Conservation Week
2023-07-14
On July 10, the National Development and Reform Commission (NDRC), the People's Government of Guangdong Province and the People's Government of Guangzhou City held the launching ceremony of the 2023 National Energy Conservation Week in Guangzhou. Zhu Liyang, president of China Association of Circular Economy (CACE), attended the launching ceremony as a representative of the industry association.
The launch ceremony mainly included four activities: new application of technology, new upgrading of standards, new action of enterprises, and new power of role models. In the section of new enterprise actions, President Zhu Liyang, as the representative of industry associations, jointly signed and released the "Declaration on Carbon Peak and Carbon Neutrality in Key Industries", calling on all industries to take joint action, which serves as a new starting point for all industries to set the carbon peak and carbon neutral goals, actively practice the green development concept, and fully promote high-quality development.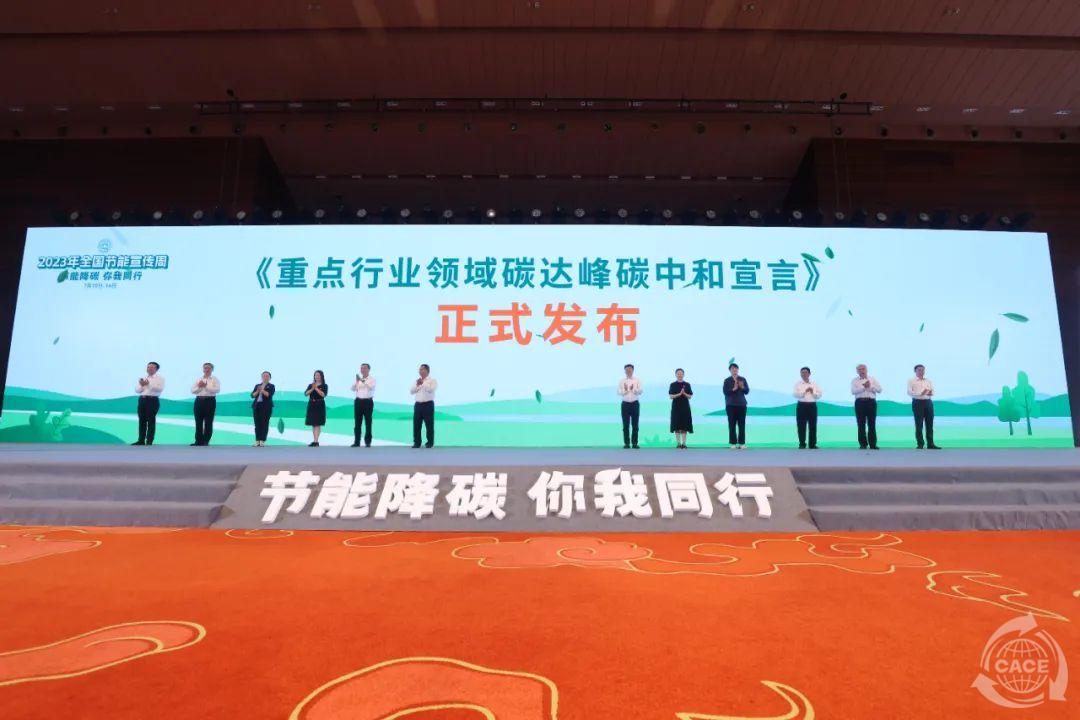 At the same time, CACE actively organized member s of enterprise such as JNG China, Baowu Group Environmental Resource Technology and GEM, etc. to participate in the exhibition on the theme of the effectiveness of energy saving and carbon reduction, and to display the innovative practice of exploring the path of circular economy to help reduce carbon in their respective fields.
In the next step, CACE will continue to uphold the purpose of serving the governments, industries and enterprises, and gather the professional strength of all parties to contribute to the circular economy to help carbon peak and carbon neutrality.