China's energy intensity down 26.4 pct over past decade
2023-07-12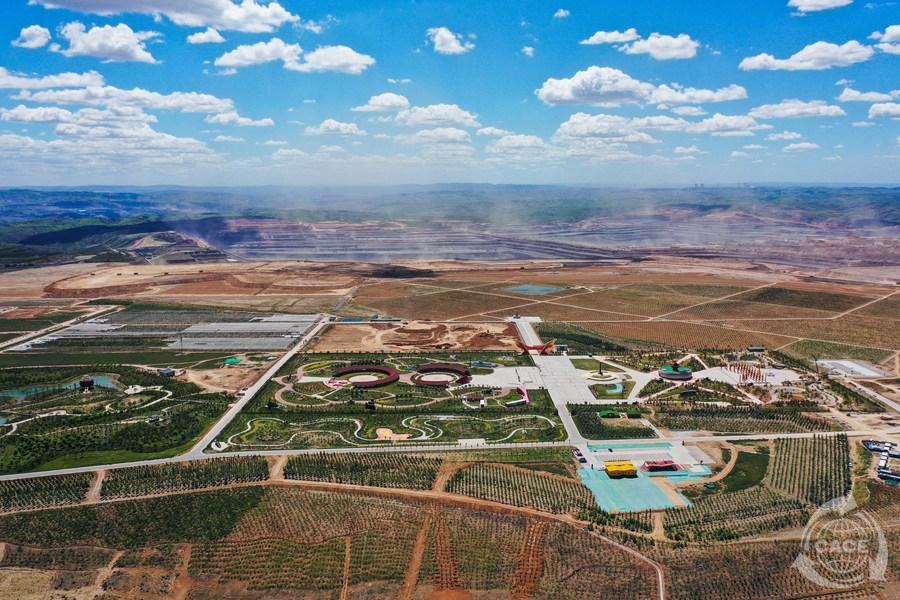 This aerial photo taken on July 7, 2023 shows a view of a former coal mine after ecological restoration in Jungar Banner, north China's Inner Mongolia Autonomous Region. (Xinhua/Liu Lei)
GUANGZHOU, July 10 (Xinhua) -- China's energy intensity, the amount of energy consumed per unit of GDP, decreased 26.4 percent in the past decade, the National Development and Reform Commission said Monday.
China is one of the countries which have seen the fastest reduction in energy intensity, and it has exceeded its target of carbon emission intensity reduction pledged to the international community, said Zhao Chenxin, deputy director of the commission, at the launch ceremony of a week-long nationwide publicity program for saving energy in southern Chinese city Guangzhou.
China aims to have CO2 emissions peak before 2030 and achieve carbon neutrality before 2060.
With an annual energy consumption growth rate of 3 percent, the country has supported an annual economic growth rate of 6.2 percent, which is equivalent to reducing the use of about 1.4 billion tonnes of standard coal and the emission of nearly 3 billion tonnes of carbon dioxide, making China's contribution to the global response to climate change, Zhao said.
In the future, China will accelerate the comprehensive green transformation of economic and social development from four aspects. These include vigorously implementing the actions of energy conservation, carbon reduction, and efficiency improvement, actively and steadily advancing the carbon peaking and carbon neutrality work, accelerating the green transformation of development modes, and promoting the formation of green and low-carbon lifestyle, Zhao added.
Source: Xinhua
For more information, click the link below:
https://english.news.cn/20230712/79eb8a464e064e47a52ef8f2ea17f63d/c.html