Thematic Salon of "Innovation in Plastic Recycling" and the Creative Handicraft Event of "Trash Into Treasure" were sucessfully held
2022-07-20
On July 16th, "Innovation in Plastic Recycling" (hereinafter referred to as "Thematic Salon") and "Trash Into Treasure" Creative Handicraft Event (hereinafter referred to as "Handicraft Event") were organized by China Association of Circular Economy, supported by Beijing Zero Waste Recycling Industry Promotion Association and "Plastic Rethinking - Circular Economy Solutions to Marine Litter" project, and organized by BOTTLOOP. The Thematic Salon and Handicraft Event were successfully held in Beijing Shougang Park. The event included an interactive exchange between industries focusing on innovative plastic recycling practices, as well as science popularization and education for the public to encourage the public to practice sustainable lifestyles. Representatives from industry associations, research institutions, brand enterprise and plastic recycling enterprises participated in the thematic Salon, while 25 groups of families were recruited to participate in the Creative Event for the public.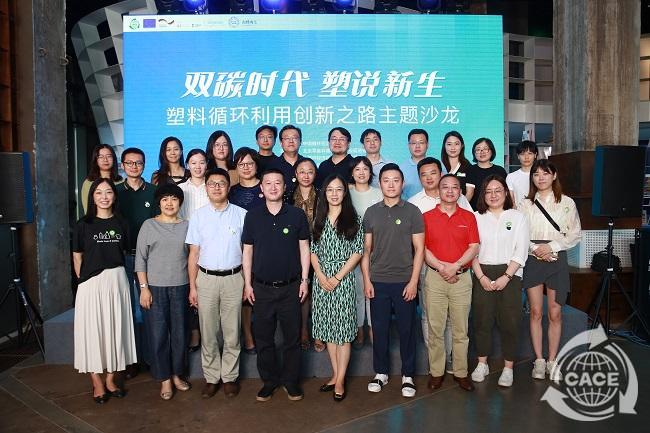 The morning's Thematic Salon was hosted by MA Jinjin, Director of International Cooperation Department of China Association for Circular Economy. ZHAO Kai, Executive Vice President of China Association of Circular Economy , and LIU Xiao, Project Director of Rethinking Plastic-Circular Economy Solutions to Marine Litter (China) , attended the Thematic Salon and delivered speeches. LIU Jingyang, Deputy Director of Cleaner Production and Circular Economy Research Center of Chinese Research Academy of Environmental Sciences, shared with the guests the current situation of PET recycling and resource utilization in China. BAO Chen, Director of Public Affairs of Mars China, and LIU Xuesong, General Manager of BOTTLELOOP, shared the innovative practices of packaging iteration and upgrading, exploring innovative design, increasing public awareness and education, and cross-border integration to achieve plastic reduction and high quality utilization from the perspectives of brand enterprises and reuse enterprises respectively. Representatives from brand enterprises, plastic recycling enterprises and reuse enterprises had an in-depth discussion on the opportunities and challenges of homogeneous utilization and high quality and high value reuse of waste plastics in their respective fields during the dialogue session.
Achieving the recycling of the whole plastic industry chain requires not only the communication and collaboration within the industry, but also the active participation of the public. In the afternoon, through interacting with the public, handing out brochures and organizing children to make creative works out of used beverage bottles, we encouraged everyone to start from the little things around them to reduce plastic and carbon and practice a sustainable lifestyle.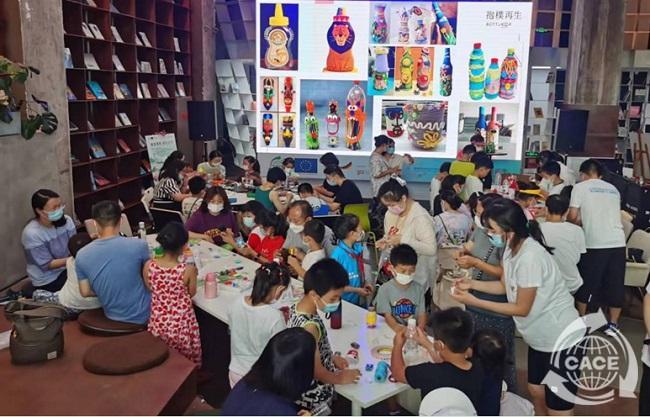 In the future, the China Association of Circular Economy will continue to hold a variety of thematic salon activities to actively build a platform for the industry to exchange and cooperate, and to pass the concept of sustainable consumption of plastics to more consumers to help the effective implementation of the "14th Five-Year Plan" plastic pollution control work.