EU-China Circular Economy Seminar Successfully Held in Nanjing
2019-10-29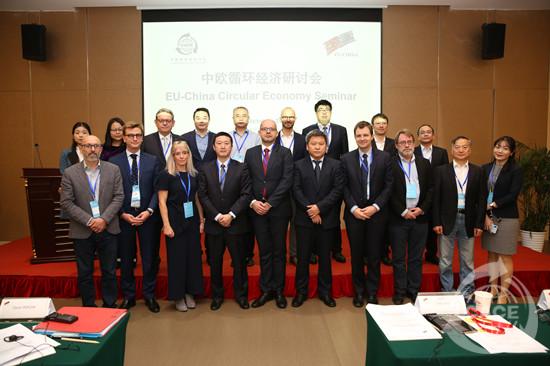 On October 21,2019,EU-China Circular Economy Seminar was Held in Nanjing. The seminar is hosted by China Association of Circular Economy(CACE) and supported by EU delegation in China. It focuses on the opportunities and challenges of circular economy development, prevention and control of plastic pollution and other hot topics in circular economy. Leaders and representatives from Department of Resource Conservation and Environmental Protection of NDRC and environment division of the European Commission attended the seminar and delivered speeches. Nearly 120 policy makers, experts, scholars and business representatives from the governments, research institutions, universities, enterprises of China and the EU attended the seminar. Zhao Kai, vice president and secretary general of CACE, and Sebastien PAQUOT, counselor for environment and climate change, delegation of the European Union to China co-chaired the seminar.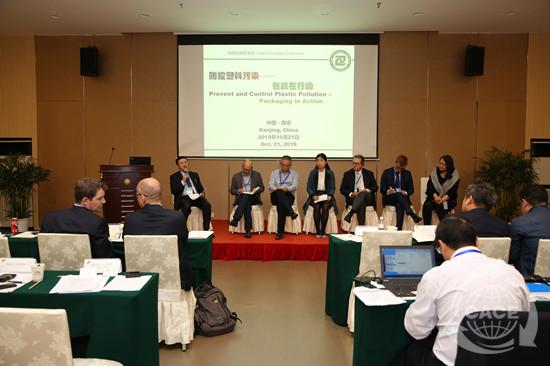 In the speech, relevant leader from Department of Resource Conservation and Environmental Protection of NDRC briefly reviewed the development of China's circular economy and China's efforts to control plastics, and looked forward to the broad prospects for China-EU cooperation to promote the development of circular economy. The representative of the European Commission's Environment Division highlighted the EU's policies and actions in the plastics sector and expressed the expectation of strengthening cooperation with the Chinese government to create a green and low-carbon global economic system.
Representatives from China and the EU conducted in-depth discussions and experiences sharing on the implementation of the Memorandum of Understanding on China-EU Circular Economy Cooperation, the formulation of relevant policy standards, and technology innovation. Experts from the Development Research Center of the State Council shared China's circular economy system construction and practices; representatives of the EU delegation in China detailed the implementation of the current European plastic strategy; scholars from China Standardization Research Institute, Manchester Metropolitan University, representatives of Beijing Incom Bootloop Recycle and Design, ALBA Group and other resource recycling companies, representatives of key industries such as IKEA, SF Express Group, Suning Logistics and Meituan, and China Federation for Petroleum and Chemicals have conducted in-depth analysis and shared excellent cases on plastic recycling standardization, reduction in express packaging, and plastic packaging.
The seminar has provided a good communication platform for Chinese and European government departments, research institutions, industry organizations and enterprises, deepening the understanding of the two sides on the development of circular economy and plastic pollution control, and promoted the further development of pragmatic cooperation in the relevant fields.